Communication Tools and Resources
Prepping for media coverage on a new paper? Getting ready to meet with a legislator? Wondering how to share insights from your science in a way that's meaningful to a non-scientist? Here are a few of our go-to resources:


Escape from the Ivory Tower by Nancy Baron
This book will lead you through many of the foundational concepts and communication skills we cover in our trainings, from knowing your audience and articulating your 'So What' to understanding policy and media culture and an introduction to social media. Full of insight from scientists, policymakers, and journalists that we have worked with, as well as tried-and-true methods from Nancy and the COMPASS team, you'll find that this frank, practical, and entertaining guide will help you up your communications game and make your science matter.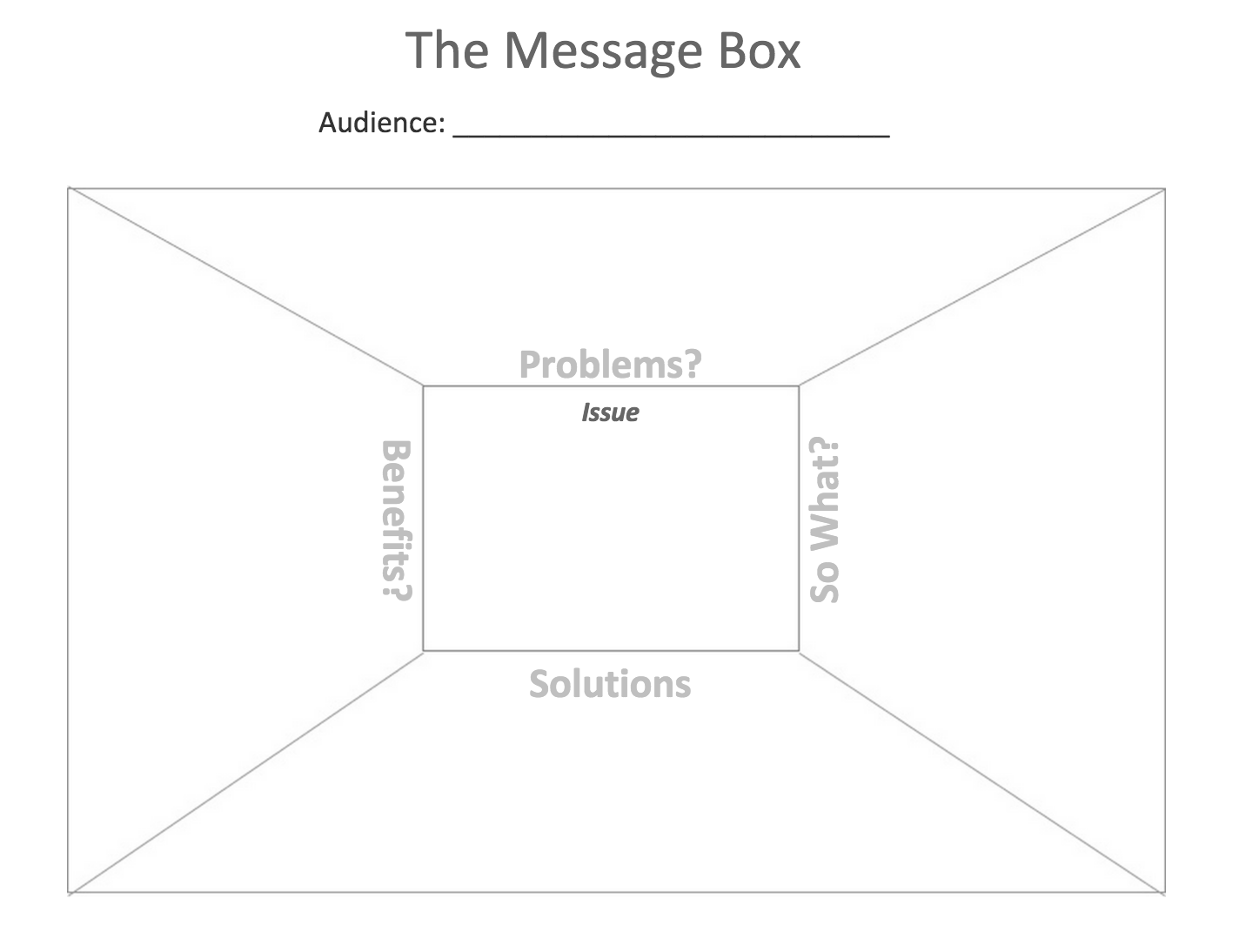 The Message Box
Our most fundamental tool no matter who you're preparing to communicate with, this is a powerful way to distill what you know and why it matters for your particular audience. A short description is included in the download. It is also covered in Chapter 8 of Escape from the Ivory Tower. If you're going to tackle one thing to hone your messages, do yourself a favor and work on your message box.
Meeting with a policymaker?
Heading to Capitol Hill? Learn what to expect.
Invited to give Congressional testimony? Read this.
Dreading being asked "What should we do?" Here's more about the agony of the ask.
Not sure how to get started, what to share, or how to share it? This can help.

About to engage with the media?
Reaching out to journalists? Here's a primer.
Got a radio interview? Consider these tips.
Thinking about writing an op-ed? Read this first. 
Working on a press release? Here are some journalists' do's and don'ts.
Perhaps most importantly, what kind of communicator should you be? Yourself. Learn why we think so.